The SCIENCE of food packaging
Providing innovative ideas and cost-effective solutions for a wide range of food packaging challenges.

Materials - Equipment - Processes
Food Science - Food Characterization
Shelf Life - Microbiological Analysis
Pre-market Test Preparation - Consulting
Contact Us Today
YOUR TOTAL PACKAGING SOLUTION PROVIDER
Teinnovations LLC is an innovative, best in the class, state of the art packaging material and solution provider company located in Midwest USA. We are uniquely equipped with many years of experience in applied packaging technology and food science to provide you the total solutions for your project consisting of not only the packaging material but its application and service. We take full responsibility of the "concept to commercialization" approach for your project. Click below or contact us at 630-393-0012 or for more information.
---
Film
Our innovative lidding films cover all types of containers for a variety of applications, with features such as high-barrier, dual-ovenable, anti-fog, and HPP.
---
Containers
Cups, bowls, trays, and custom packages for any application to keep your products fresh, protected, and safe. We offer a variety of sizes and volumes.
---
Machines
Performance-driven machines for cups, bowls, and trays - including high-speed rotary machines and Modified Atmosphere Packaging (MAP) Systems.
---
Solutions
Teinnovations' custom packaging solutions solve complex challenges including HPP, bioplastics, package testing, and consulting services.
Film designed to perform
Explore our range of lidding films that are proven to hold up to the most demanding applications.
Learn More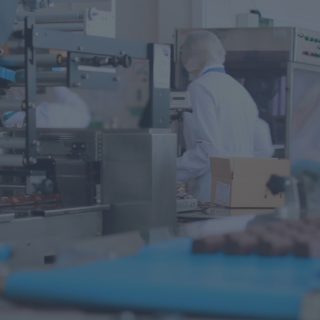 Teinnovations has most certainly exceeded my expectations in a good business partner.  Every member of the team is very pleasant, eager to help, and knowledgeable about the industry.
Jeff B. —Food packaging manufacturer, Georgia

Restaurant Industry
Teinnovations has been providing me with great service for the past 10 plus years.  They have saved our company thousands of dollars in operating costs.  I can't say enough about the durability of the machines.
Jim K., Minnesota
Teinnovations listened to us and developed a system that specifically met  our needs – the problem has been solved 100%!
Bill W., Illinois